Ovens are wonderful things, because cookies.
But did you know that the bottom drawer of oven actually serves a purpose???
Yes, that drawer you probably use to store your baking sheets and pans.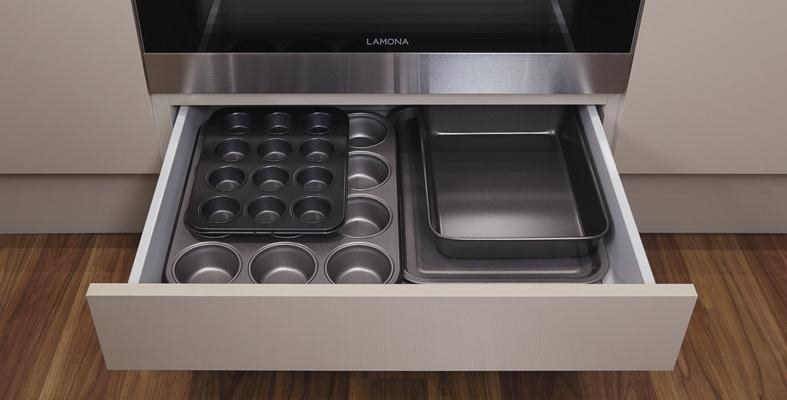 BEHOLD: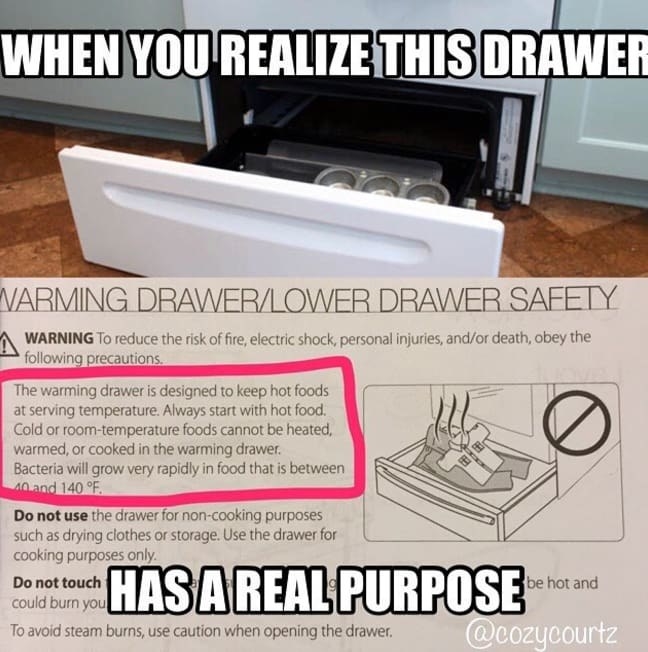 Yup, some ovens use that space as a "warming drawer" that keeps your food nice and hot until you're ready to eat or serve it.
Not every oven has a warming drawer, though.
According to this very popular oven blog, "Over the last few years, warming drawers have become accessible to everyone as prices have become more affordable than they have been in the past. Many freestanding and slide-in ranges sold today feature a warming drawer instead of a storage drawer underneath the oven."
So check your manual before you stash your DiGiorno's in there!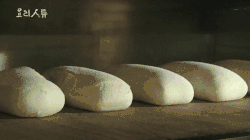 Comments
comments